Denksport Magazine. Hours of puzzle fun
Denksport has been the number one puzzle maker for 90 years and is celebrating with Denkport Magazine. A magazine with over 220 puzzles. Old familiar toppers and new modern puzzles.
Including Denksport's very first crossword puzzle from 1930. And you can win this magazine!
Puzzle with the whole family
In the summer vacations they go with us, the puzzle books from Denksport. But also normally we puzzle a lot from these puzzle books. For the boys I have Squla-Denksport junior summer books in the house, for my husband sudoku's and I myself often alternate and is now just as convenient.
Denksport exists90 years
This year Denksport exists 90 years! For 90 years Denksport has brought a unique form of relaxation to thousands of people in the Netherlands and Belgium. Puzzles intrigue, amuse and fascinate and make for an enjoyable pastime. On October 3, 1930 people were first introduced to Denksport.
And actually from the very beginning this was a very varied puzzle magazine with o.a. crosswords, rebuses, number puzzles and a chess section.
Denksport Magazine
In honor of this anniversary, Denksport is launching a whole new puzzle magazine, Denksport Magazine. With a variety of offerings from light puzzle snacks to deep thinkers, the 128-page Denksport Magazine pulls out all the stops to get everyone, young and old, puzzling this summer.
What will you find in this magazine?
Denksport Magazine is a richly filled, entertaining puzzle magazine for everyone. In this magazine Denksport shows what it has to offer; surprise, humor, challenge and entertainment for a broad target group. Of course with well-known toppers like the sudoku, the swedish puzzle and the crossword puzzle.
But also with the new wildly exciting who dunnits, head-scratching riddles and with the newly developed swedish maze'.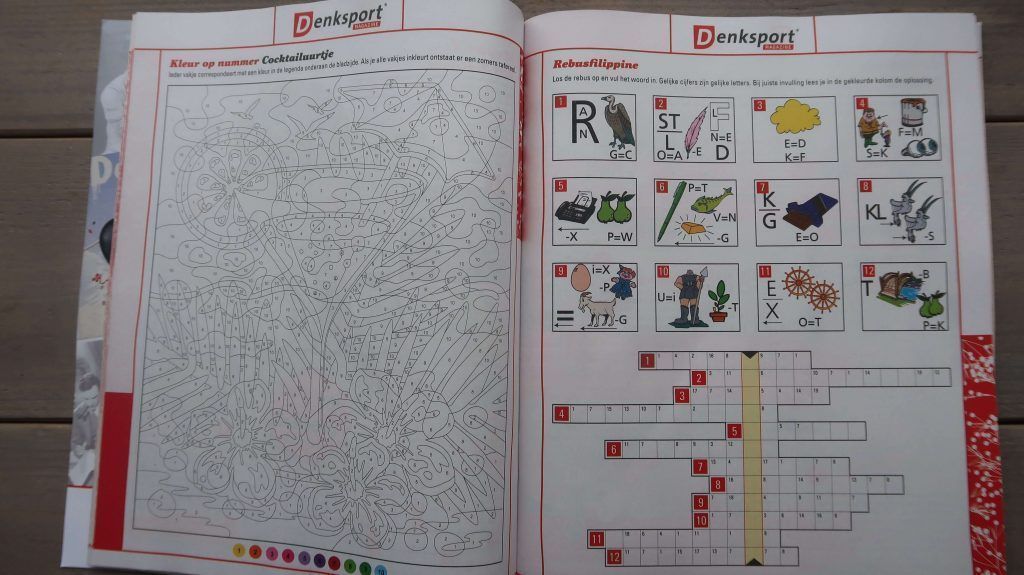 Denksport Magazine. Hours of puzzle fun
The history of Denksport
In this first issue of Denksport Magazine, the 90-year history of the Denksport brand naturally plays a major role. The editors have created some wonderful puzzles around past decades. And in the layout many old elements return like old covers and special puzzle diagrams from old issues.
The icing on the cake is Denksport's very first crossword puzzle from 1930 as a removable puzzle poster.
Hours of puzzle fun
Denksport Magazine is available in stores and in the web shop and costs 6.95 euros.
What a thick and varied magazine
This Denksport Magazine is really a must-have if you like puzzles. I personally am excited about the many different puzzles and there are also puzzles for the whole family. My son and I often puzzle together and it's great in this book.
It is a magazine full of variety and that makes puzzling fun!
Win this puzzle book
From Denksport I may give away a Denksport Magazine, what do you have to do for this.