Beige cowboy boots- so you wear them all year round
Beige cowboy boots, A difficult color to combine? Certainly not. Beige boots are perfect to wear with your own style. Throughout the year. Beige is currently a real trend color!
And you certainly don't have to be a cowgirl, to be able to wear these boots. How do you combine this style? I'll show you.
How to combine beige cowboy boots
Cowboy boots are for everyone, because cowboy boots can always be and with any clothing style. Now you have a very big choice in boots of course. Ladies boots come in all colors and models. What an advantage is, because there is something for sale for everyone.
Why do I choose cowboy boots and why in the color beige?
Endless Ladies boots in stylish beige
Cowboy boots can be worn throughout the year. Also the boots in a light color. The Beige color is currently totally hip and hot. How this is possible? Actually very easy.
Beige cowboy boots, but also ladies boots in general, can be worn with all styles and shades of clothing. You can choose from high boots, ankle boots, learning or suede boots. There is so much choice that there is a shoe for everyone.
A unique look with all your clothing styles
If you choose black boots, they are often safe. They fit everywhere but you will wear it less often in the summer. Now of course you don't always wear boots in the summer.
On hot days you shouldn't think about this, but boots are fine if it is a bit fresher, or just no slipper again. In the summer, cowboy boots in a lighter color can be combined with a nice cheerful dress or skirt. But with beige cowboy boots it is true that they actually always be able to, also the winter and autumn.
So you don't have to leave them in the cupboard, but combine your boots with the different clothing styles that you have in your closet.
How do you wear these shoes all year round
Beige cowboy boots can always be with a tough blue or black jeans. Nice with a nice blouse or thick sweater and summer with a colorful top. But also with a nice short smooth dress or skirt, these sturdy boots are perfect. I combine my beige cowboy boots with the bohemian style. I wear this style all year round and that is why I have consciously selected these beige cowboy boots.
Because now I wear these boots with my cheerful elegant skirts and dresses and a thick tights.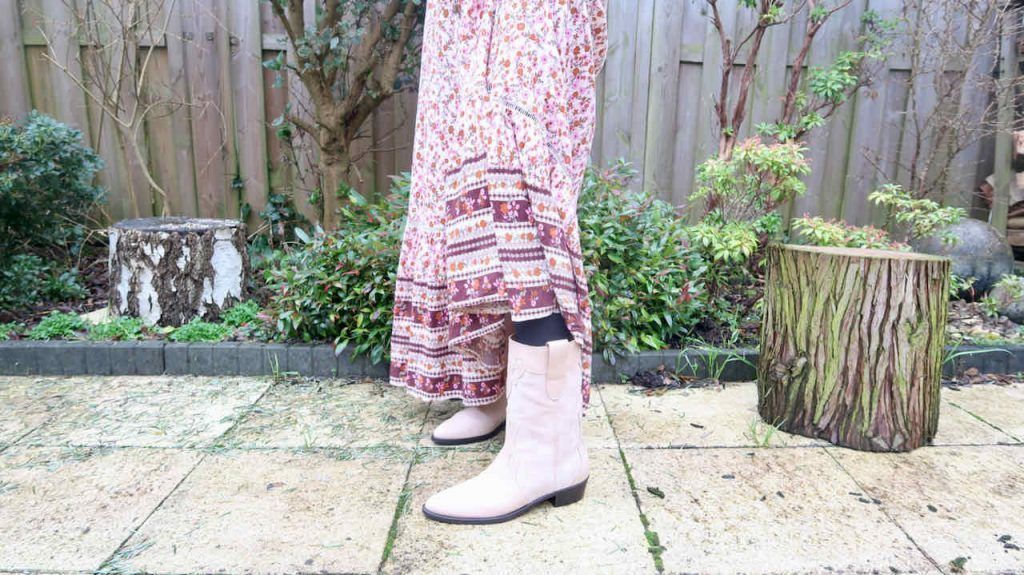 In the fall and spring
And if it is spring or autumn then I wear these sturdy beige cowboy boots with a sporty denim jacket and a nice raffi hat. Because of the beige color, these boots actually match all the colors of clothing that I have in my closet.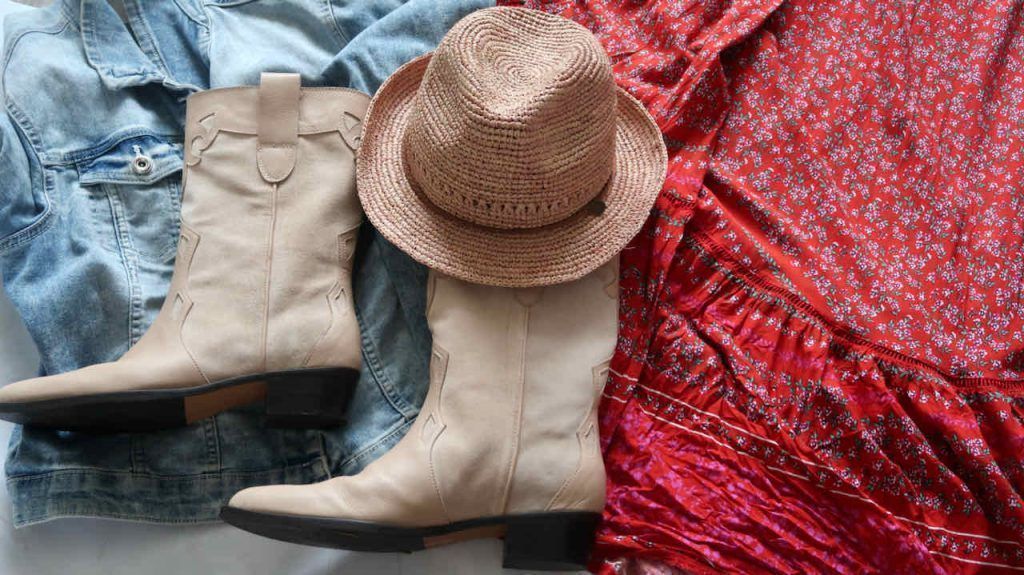 And then in the summer
In the summer, these women's boots can be perfectly combined with a light long dress and a nice sun hat. But no matter how well they are with a short skirt or how about tough short jeans? Dare to combine and dare to wear!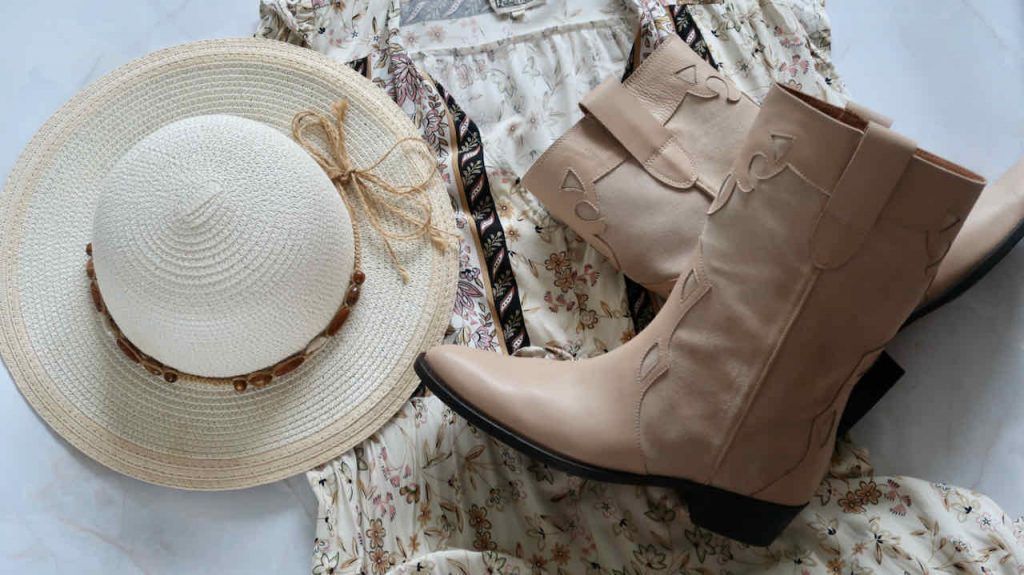 Choose your perfect boots and walk away with it
It is important that you wear shoes and boots that you can walk on, because then you wear them too. Now these beige cowboy boots with leather and suede with a low heel. It is precisely because of the low heel and the fit of the shoe that they run very fine.
I never have sore or tired feet. Because of the look, the shoes are incredibly cool and fit perfectly with my bohemian style. I am very content with my new acquisition!