Countdown to Christmas with 24 fun activities
Just one more night and the countdown calendars and advent calendars can come out of the dust again. From December 1st we will all countdown to Christmas. This year we're doing it in a really fun way with 24 activities on 24 different blogs.
The idea comes from Fleur and today I will give you all the ins and outs.
Countdown to Christmas
Every year I like to do something with the countdown to Christmas. Besides the usual advent calendar with chocolates in it I made an advent calendar of 24 boxes last year. This was a big job but the result was very nice.
This year, however, I was approached by Fleur from the blog Mizflurry.So if I wanted to join her cool idea.
Fleur had the idea to count down to Christmas with 24 bloggers. Each blogger posts a fun activity on their blog and then directs readers back to the next day's activity. So we have, again, a blog hop like we did with the Mom Bloggers Day but one where you can do a new activity every day.
I thought it was a great idea and I participate!
24 activities at 24 bloggers
Every day from December to Christmas you will find the following activities with the various bloggers;
So you see I will share a snow activity with you on December 14 and then link again to the next blog. How fun is that?
All in a row
As of tomorrow, December 1, below will be daily links to all activities. So add this page to your favorites if you feel like joining 'Countdown to Christmas'.
If you did an activity and have some great photos of it, feel free to post them on social media (instagram, Facebook, twitter) with hashtag #aftellennaarkerst. So we can all enjoy!
Will you participate in our advent calendar 2016? Or are you counting down to Christmas in a different way?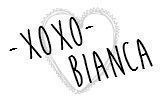 ♥ ♥ ♥ Fulltime Mama uses affiliate links. This means that if you click on one of the links, we may get a small commission on it. It costs you nothing extra, but it does give us something in return. With these proceeds we can maintain this website. Also, sometimes we get paid for an article or we get a product in exchange for a blog post.
So our opinion remains unchanged and honest. For more information you can read the disclaimer. ♥ ♥ ♥