Data breach and personal data on the street – now what?
More and more often you hear about a data leak At a company with personal data on the street. This happens without you being able to do anything about it. But if it happens to you, you are susceptible to phishing mails, for example. If your data becomes public, how can you claim compensation??
Your data on the street
You hear about it almost every week on the news. A data leak at a company, as a result of which personal data is out on the street. There's nothing you can do about it. This happens without your doing. One organization we now massively pass on our data to is the GGD. And just imagine that after a vaccination or test it turns out that your GGD data are out in the open. Should this happen. Then you can apply for compensation. But how does this work and what exactly is a data breach?
What is a data leak
A data breach is really quite simply put, the release of personal data. This can be access to this personal data or for example a destruction or change in this data. This happens behind your back and is of course not the intention. Finally, you give your personal information to companies (such as the ggd) with the idea that it remains private. What exactly happens to your data? In the event of a data breach these are stolen and sold on by criminals, making you more susceptible to fraud, because you can now be called or emailed very specifically, with data that is in principle correct. And no matter how sensible you are, there is always a chance that you will click on the wrong link, with all the consequences that entails.
Theft of personal data
Theft of personal data is on the rise in recent years. Where larger organizations that process personal data of large groups of people seem to be more targeted. For example to the government. And a data leak at the government is perhaps even more annoying. Because now look at the ggd. In principle you do not quickly give your BSN number to an organization. Currently we do this, logical and good, but you want these data to remain private and not on state.
What about a data leak and what can you do if your data is out in the open?
When a data breach is discovered, the organizations involved must report it. This mandatory notification enables the Dutch Data Protection Authority to intervene quickly if data subjects are wrongly not informed or there is insufficient investigation into the scope of the data breach. But this is of no use to you as a victim whose personal details have been leaked. What you can do? Collective redress. ICAM helps you with this. As individuals you may not get far, but together you will. Sign up with ICAM, they will check your data and if they can offer you help with compensation, they will do this for you. All this on a no cure no pay basis.
Forming a collective together
A data leak whereby your personal data is out on the street is becoming more and more common and no matter how sensible you are it could happen to you too. Because it is difficult to claim damages on your own (it is the same when you want to claim damages for flight delays) it is wise to do it collectively, where the chances of success are much higher. Of course you hope to never have to deal with it, but should the unexpected happen to you, get help.

Photo free image by vicky gharat via Pixabay
Reply Cancel response
Welcome to lodiblogt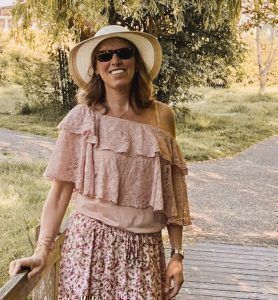 Lodiblogt – Lifestyle Magazine. Living, family, fashion, travel, leisure and so much more.
I am Lodi, born in the 70's, married and mother of 2 sons (2007 & 2009). I am creative and love to write. That's why I started blogging. Meanwhile, an article appears on my site almost every day. With this I hope to inspire you too. I live like a Bohemian and have found my passion in my vegetable garden. Read along with my adventure on Lodi's vegetable garden. To know more, read the about me page.