How the kids also had a great time in Paris (and not just at Disneyland)
In the month of May we were married for ten years. We decided to celebrate in the city of love: Paris. The boys have been asking for years if we would go to Disneyland Paris.
How we were able to keep the kids entertained even outside of Disneyland, read here.
Disneyland Paris
For years the boys have been asking if we could go to Disneyland Paris. Every time I said, 'we'll go when the youngest is big enough.' I had never been to Disneyland before, but kind of had the idea that if they were older, this would be more fun for them and us. Finally, they get to go on many rides and we have more fun in the park ourselves. this was an assumption I had talked myself into, but in retrospect it turned out to be true (for us).
Waiting for discounts
Even though we knew for a while that we would go to Paris and Disneyland, we waited quietly until an offer for the park would come along. So as soon as we saw an offer we decided to book right away. We chose the 'cheapest' hotel (if you can talk of cheap at Disneyland) with the idea that we would only sleep here anyway.
Then we booked a hotel in Paris and decided to get a motel the day before, so we would have the whole day in Disneyland right away.
And then it was vacation
On Sunday afternoon we left for Paris and after about five hours we arrived at the motel. This was all very well organized and after a delicious meal we went to bed in time to be able to go to Disneyland on Monday. We finally got here by 9:30 p.m. We had chosen the Santa Fe Hotel. This hotel was all Cars style.
Rooms have pawn lights, Cars-style mirrors. In a word great. The line to the reception was already quite long, but because of the efficiency in the hotel, this went super smoothly and we could get to our room quite quickly.
With the shuttle bus we were within ten minutes in the park itself and then our adventure began.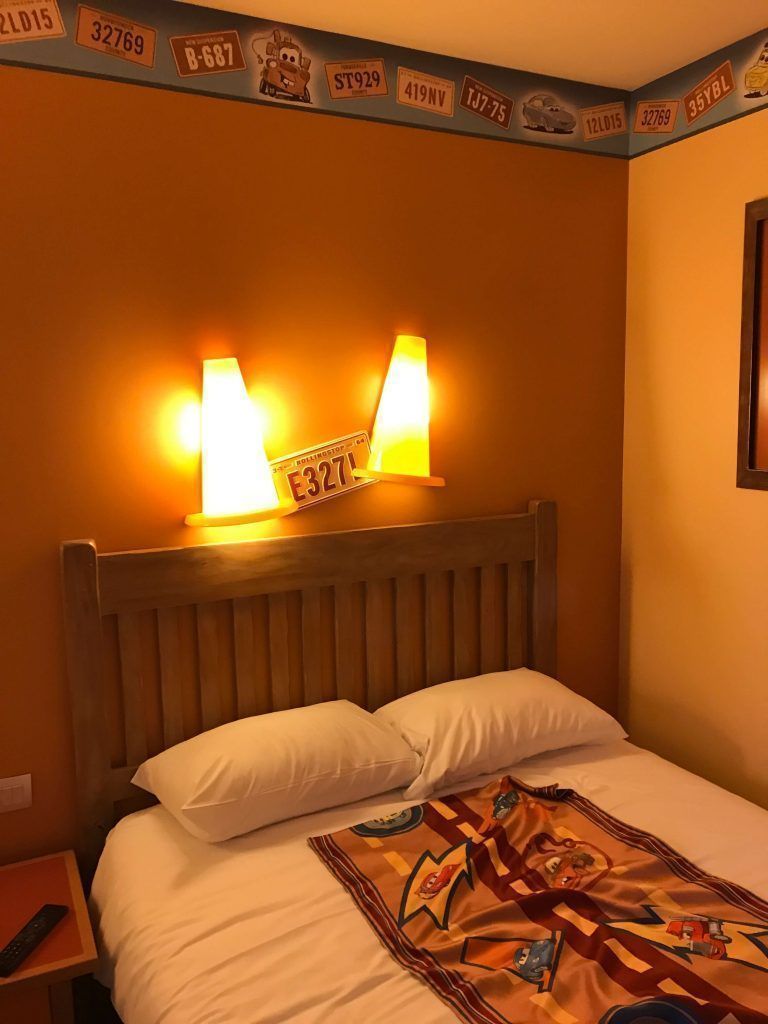 Fast rollercoasters
Why I was glad we waited until the boys were older, not just because they could now go into everything. But also that the boys ventured with us into super fast rollercoasters and attractions. The lines were on average forty-five minutes, but because we stayed at the hotel we had a Fastpass, where you could reserve attractions. This allowed us to get through the line faster. Since the husband and I both love fast-paced rides, it was nice that the boys dared and wanted to go along too.
This also allowed us to do the rides we liked and so all four of us enjoyed ourselves.
Food and drink
When booking we had immediately purchased all you can eat breakfast and dinner coupons. This was a wise choice, because if you do not, the restaurant is very expensive. Breakfast had to be served in the restaurant of the hotel where you were staying, but the lunch or dinner voucher could be used in other restaurants as well.
Moviepark and Disneyland
The first day we discovered Disneyland, the second day the Movie Park. Because we were staying at the hotel we could enter the park from 7:30 in the morning (where it was at 10 in the morning).00 opens). Ideal, some attractions were already open and at others you were now at the front of the queue and immediately at ten o'clock could enter the attraction.
The Movie park was fantastic. Both fast rollercoasters for us and Cars cars's for the boys.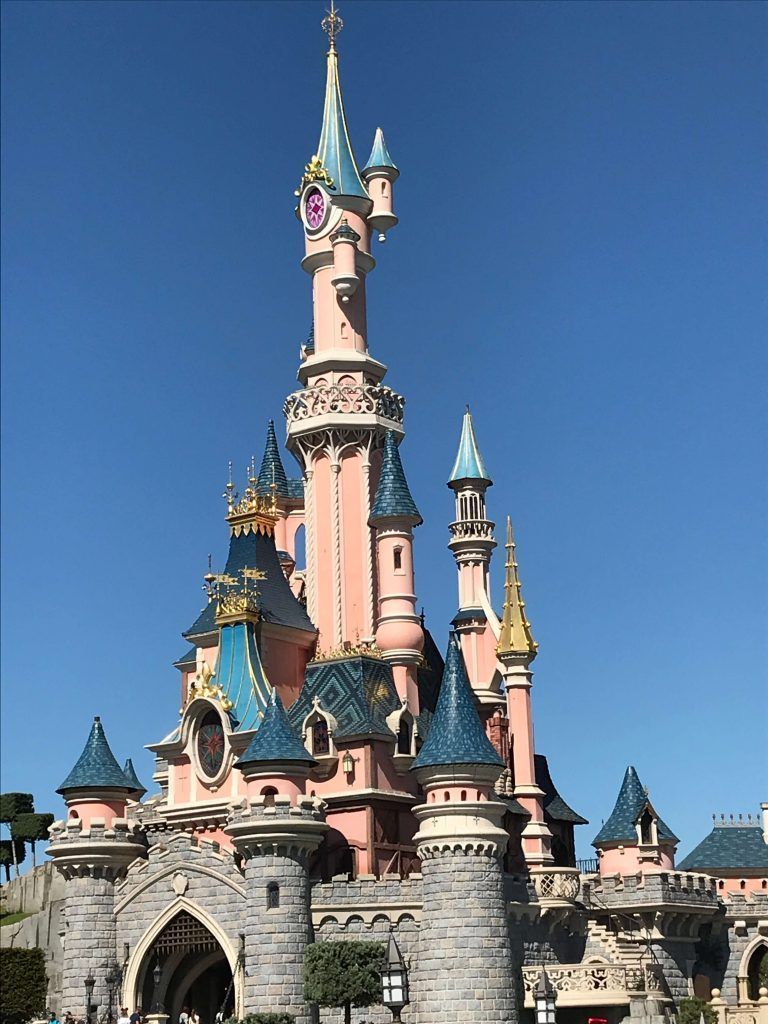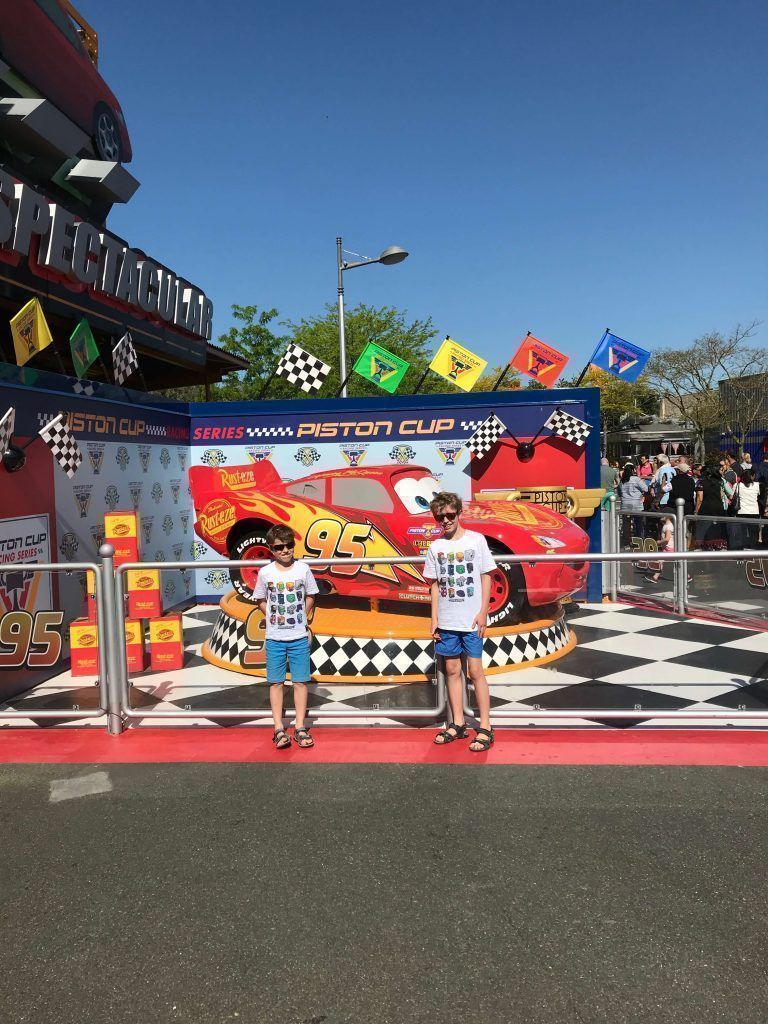 Paris.
Of course we also watched the parade. We missed the fireworks, this was every night at half past ten, but then they were already on one ear with us. The last day we could still do all those things we had either not yet done or wanted to visit for a second time. And then we drove to Paris around three o'clock.
Here we had a hotel in debut of the Moulin Rouge. We bought a travel guide from Time To Momo. It listed six city walks and we ended up walking four of them.
I personally always find this ideal, as city walks take you to places you wouldn't otherwise get to. The first day we walked through the Sacré-Coeur to the Louvre and then back to our hotel that way.
The Eiffel Tower
The second day we walked a walk that led us to the Eiffel Tower and Arc d'triomph. Last time I was in Paris, you could easily climb the Eiffel Tower by stairs. There was never a queue here.
Now I read in advance of everything about two hours waiting time. I couldn't find anywhere if I could order tickets online for the stairs. For the elevator we could. So I thought, naively perhaps, that the line for the stairs would be short.
This was not the case. We ended up waiting two hours. Not even that it was that crowded, we walked up the stairs by ourselves. But because there were only two ticket offices's present, the line was completely jammed.
So bring something to do for the kids, because two hours of waiting we didn't even do that at Disneyland.
Climbing the Eiffel Tower was the highlight of our days in Paris for the boys, so it was worth the wait.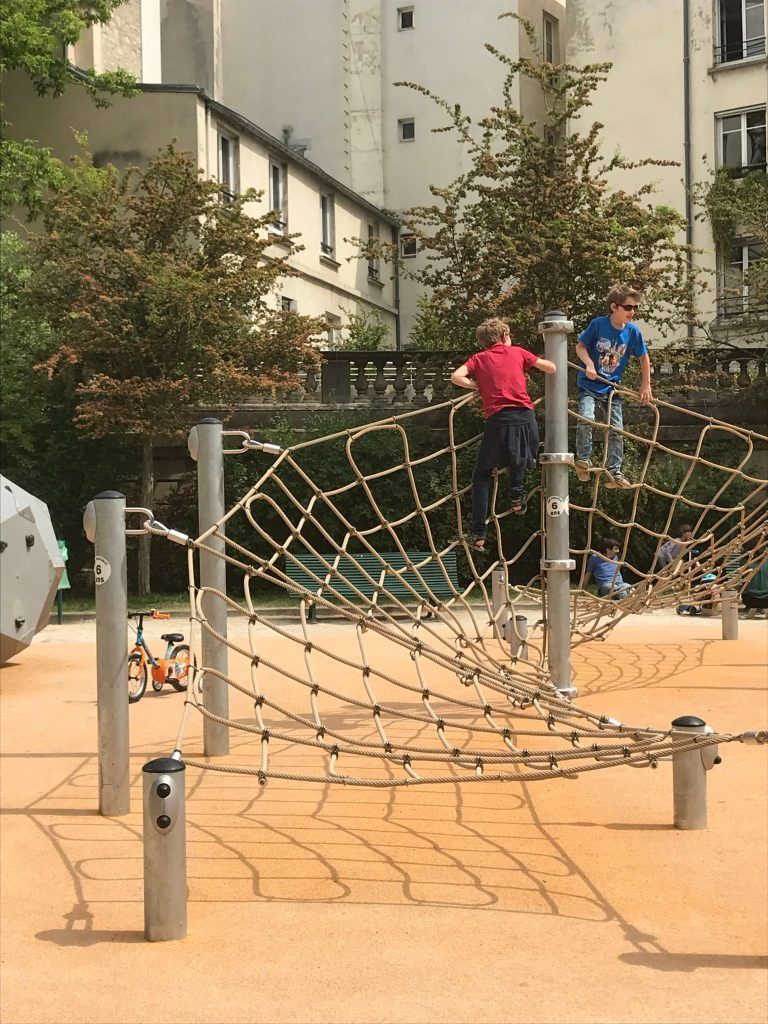 The Norte dame
The last day we walked through the Norte-Dame, to the botanical gardens. On the way we passed playgrounds, where the boys went to play for a while. We ended this day at the Lafayette department store chain. Great fun, but my legs were so tired I didn't even feel like looking at shoes or dresses. I found it ideal to walk with the guidebook of Time To Momo.
The only thing unfortunate about this guidebook was that it was very much based on food and drink. In a walk of 9 kilometers, there were four 'fun to do' points and twenty restaurants and caf's. Now I also have to eat and drink, but from me this could have been less present.
Having breakfast outside the hotel
In the morning we chose not to have breakfast at the hotel. We bought a sandwich at the bakery down the street. The hotel was in an ideal location, with plenty of restaurants and stores. After three days in Paris we went home again.
What we enjoyed. Of Disneyland, Paris and especially of each other.
Hotels in Paris
Next to Hotel Santa Fe in Disneyland, we stayed one night in a B&B hotel near Paris and stayed four nights in hotel Antin St Georges.