Organizing can be learned
Are you overflowing with ideas and do you have enough plans?? But you can't manage to organize? Organizing and planning can be learned.
It does not have to be a lot of work at all, but good planning can help you through the day.
The master planner
Working with a good plan is not at all easy and even I, a master planner, regularly come up against things. Well organized at home. The mornings here are running smoothly now that the boys are back in school.
Still, looking at my work, I really have to plan and organize to get everything done on time and not forget anything.
Not everyone is a planner
Now, not everyone is organized and I certainly do not want to say that you 've got to do this' it is also a bit like yourself. Planning gives me peace of mind and takes away the chaos I sometimes fall into. Now it's also not the case that if you make a schedule, you can't change or modify it.
It is not as fixed as it sometimes seems. Planning is more of a support, a help. Not an established fact!
How to learn to organize?
So it is not fixed, that is already clear. If you want to learn how to organize, these tips might help you. Tips that help you work productively, but can also create clarity in a crowded day.
Start the day with a plan.
Start each morning with a plan, and not only for work, but for your private life as well. It may sound silly, but especially if, like me, you work from home, personal and work are so quickly intertwined that it's good to plan for both.
Buying a planner
Personally, I work with a Bullet Journal, where I 'll note first thing in the morning, what I need and want to do that day. I make an action list and add how long I expect to be busy and note when I take breaks. I know that a Bullet Journal is not for everyone, but it is important to find something that works for you. This can be a planner, an agenda or a list on your phone.
If you are looking for ideas? On Pinterest you can download many examples.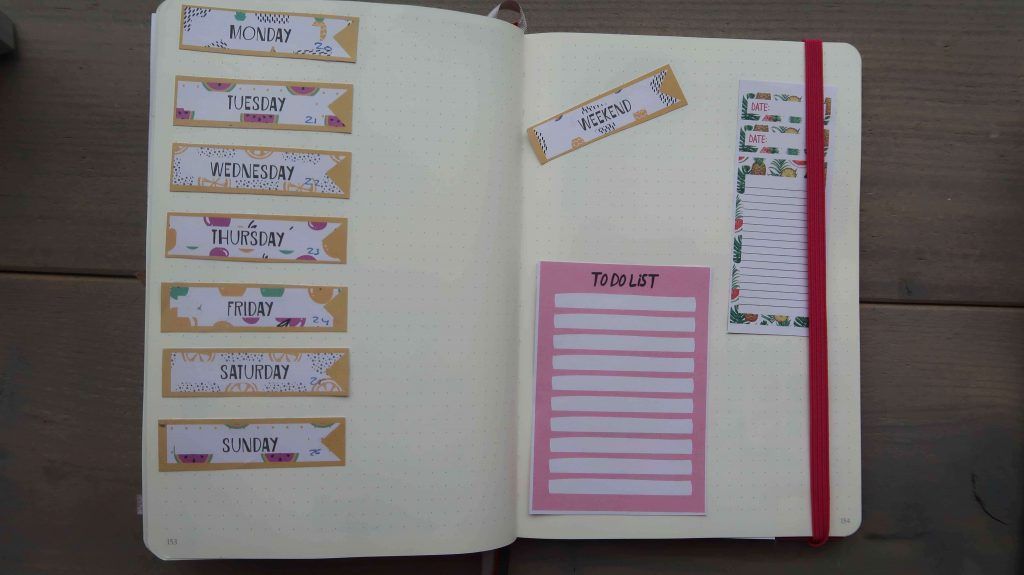 Start with the tough jobs
And then you start. Make sure you do the tough and difficult jobs first. When you start you are still clear and in good spirits.
At that moment you better write that tricky email, make that phone call or do that difficult job.
Make goals so that you can achieve them
Don't make your goals too difficult, keep them manageable and so that you can actually achieve them. Rather make intermediate goals on the way to a big goal, that way you have more often 'something' to celebrate.
Don't schedule too tightly and remember your breaks
Make sure to include breaks in your schedule and keep them too. Especially if you work alone at home, you tend to keep going and not take a break, or only take a short one. Schedule these moments, step away from your laptop, have a quiet cup of coffee and take a deep, calm breath
Reward yourself once in a while
Friday afternoon and done with work, have a nice glass of wine and sit on the couch with a good book. Or have you achieved your goal? Treat yourself to some time to yourself.
Watch your own rhythm
For your productivity, it is best to know when you are at your best. Because when you have the most energy and get the most done? Are you a morning person?
Then take advantage of this and get up on time to get going. Are you more of an evening person, plan your day accordingly.
Treat yourself every now and then
Organizing can be learned. And everyone does it in their own way. What is especially important is to find a method that is right for you, in which you can plan, but also how you plan.
Do you work with colors in a calendar or rather with lists on your phone. Find what works for you and you'll find your day is more productive.